Events are Non-refundable
Please Scroll Down for Other Upcoming Events and Their Online payments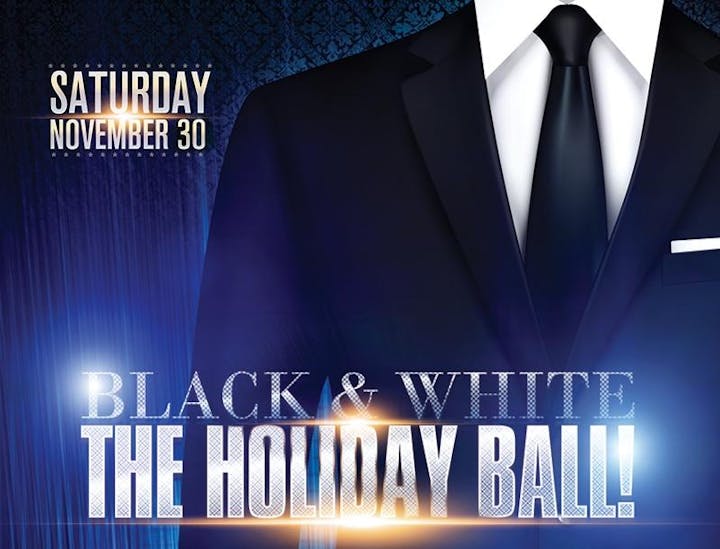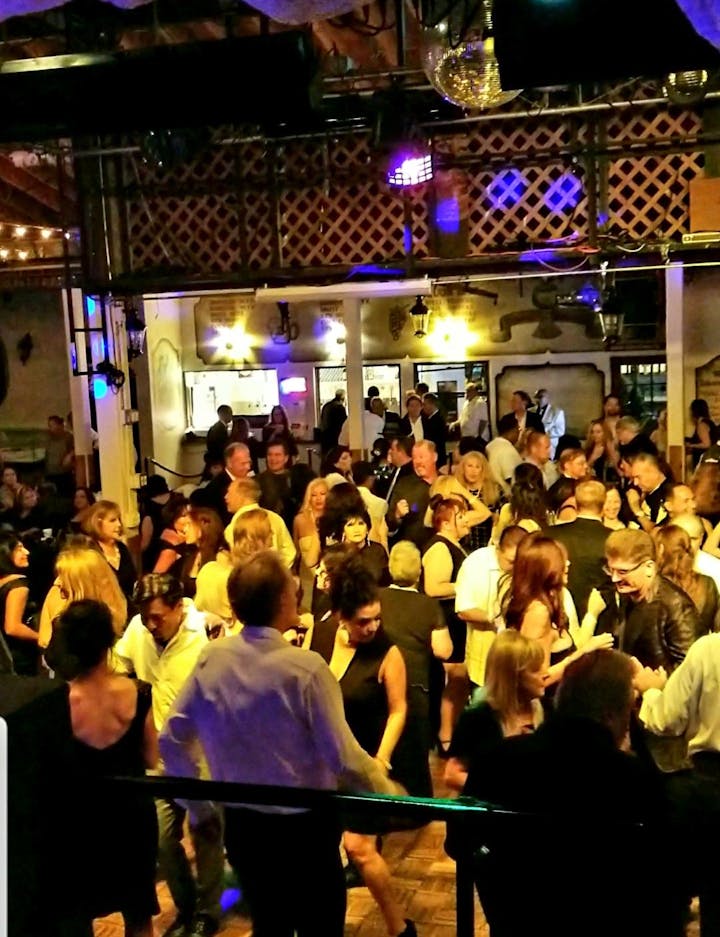 Black & White
The Holiday Ball!
Saturday, November 30
Let's Get it Started!
It is going to be the BEST Holiday Season Party!
The Amazing Hector and Larry are our DJs!
Variety of music: 70s & 80s, R & B, line dances, Oldies, some Top Hits, etc
Dance the Night Away!
Wear Festive Black & White Attire and let's PARTY!
FREE Parking after 6pm at the large parking structure on the right just north of the venue. Ignore rate signs & 2 hour limitation signs inside the structure. Pull ticket for parking arm to raise to enter. When you exit, arm will be up to exit free.
2 Private Bars, Cool Outside Patio!
$11 if you pay in advance or $15 at the door..
Giant Dance Floor!
Our giant room holds over 600 people!
FUN, FUN, FUN!
Join us for a Holiday Ball like no other!
Check out our Black and White VIDEO!
https://www.youtube.com/watch?v=GXlIRCOEpz0
Hotel next to Old World Village:
Hotel Huntington Beach
7667 Center Ave
Huntington Beach
DANCE TICKETS:
$11 prepaid or $15 at door
Norefundable
To pay in advance, call 714-622-4977
Or site below and save.
http://www.spectaculareventz.com/page.php?6
Or
https://www.spectaculareventzcci.com
Paying Online? Please add your " Phone Number " in the same space after the payers typed name in the box "Guest Name & Phone Number"
NO REFUNDS
---
GIANT NEW YEAR'S EVE PARTY
TUESDAY, DECEMBER 31, 2019
BRING IN THE NEW YEAR 2020 WITH HUNDREDS OF PEOPLE AS YOU MEET NEW FRIENDS DURING FUN ICE BREAKERS
AGES 21 TO 91
SINGLES & COUPLES WELCOME
SUPPER SHUFFLE & MIXERS
*DANCING IN 2 BALLROOMS * FUN ICE-BREAKERS PLUS PRICES * FREE NOISEMAKERS * FREE PARKING * DISCOUNTED HOTEL ROOM $129 BOOKED BY DEC. 1 * (INCLUDES BUFFET BREAKEFAST)
MENU (7PM - 8:30PM)
GARDEN SALAD ROASTED ROSEMARY CHICKEN.
MASHED POTATOES, VEGETABLES.
CHOCOLATE CAKE.
ENTIRE EVENT - DINNER & DANCE (7PM - 1AM)
$58 BY NOV. 22 * $67 AFTER NOV. 22 * $75 AT DOOR
DANCE ONLY (8:30PM - 1AM)
$29 BY NOV. 22 * $39 AFTER NOV. 22 * $50 AT DOOR
Paying Online? Please add your " Phone Number " in the same space after the payers typed name in the box "Guest Name & Phone Number"
TICKETS NON-REFUNDABLE. PREPAID TICKETS HELD AT DOOR * ARTIST SUBJECT TO CHANCE WITHOUT NOTICE.
VIP TABLE OF 10 BY DANCE FLOOR * PREPAY 9 & THE 10TH PERSON IS FREE
VARIETY OF MUSIC INCLUDING TOP HITS, R&B, OLD SCHOOL, MOTOWN, 70'S & 80'S HITS, SALSA, LINE DANCES & MORE. YOUR TICKET INCLUDES DANCING IN BOTH ROOMS.
IN THE CROWN BALLROOM DANCING WITH A LIVE BAND
MARVIN "SWEETBASS"BANKS & TYGHTSHIP
IN THE CREST BALLROOM DANCING WITH POPULAR DJ LARRY
LOCATION:
HOTEL FULLERTON & CONFERENCE CENTER
1500 S. RAYMOND AVE, FULLERTON CA. 92831 FREE PARKING
CALL 714/622-4977 FOR CODE TO BOOK DISCOUNT HOTEL ROOM
INCLUDES BUFFET BREAKFAST.
$129 BOOKED DEC. 1,2019
CALL 714/ 622-4977 FOR TICKETS.